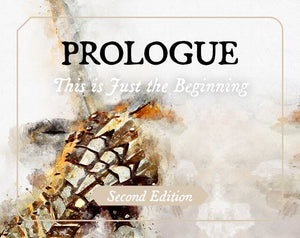 Prologue
Regular price
$9.00
$0.00
Unit price
per
Prologue is a storytelling card game for 2+ players, utilising a standard deck of playing cards. You will tell the story of a small group of young adults, and a tight knit community on the verge of major upheaval, and find out what happens to each in their future.
Your download of Prologue includes a copy of the rules and a full set of illustrated, print-at-home Tarot-sized cards to tell your story with.
If you don't want to print the cards, you can play Prologue using a standard deck of playing cards, including jokers, and the card tables included with the rules.
download included
---