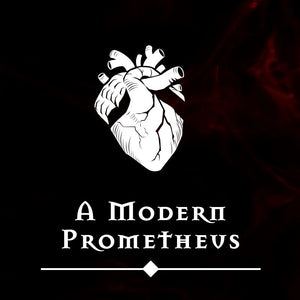 A Modern Prometheus
Regular price
$9.00
$0.00
Unit price
per
2021 ARPIA Award Winner, "Best PDF Only" (Shared)
A Modern Prometheus is a gothic horror roleplaying game for 2 players based on the Mobile Frame Zero: Firebrands framework by D. Vincent Baker and Meguey Baker (Lumpley Games).
Players take on the role of a scientist dabbling with dark forces at the edge of the natural sciences, and the creation that they bring to life as a consequence. Together, you and your partner will discover through play who is human, and who is monstrous.
You will take turns choosing from a list of minigames specific to your character to craft a shared story of science, vengeance, humanity, and rage. No two minigames are exactly alike. Use crafted prompts to guide your interactions as you explore the depths of your character, and discover their fate in the final confrontation between creator and creation.
Prepare for an emotional and horrific tale that only you and your chosen partner can tell.
This game is inspired by works like Mary Shelley's Frankenstein, and Robert Louis Stevenson's Strange Case of Dr Jekyll and Mr Hyde, and adaptations.
Content Warning: Body horror, violence.
download included
---